We at Verifi were recently nominated by our friends over  at RevGuard to participate in the #IceBucketChallenge
to raise awareness for ALS. The premise of the challenge is twofold: either you accept the challenge to be doused in ice water, or you make a donation to www.alsa.org. If you're truly committed, you do both. To date, 70 million has been raised for www.alsa.org (the only national not-for-profit organization devoted to ALS). There is no way of measuring the awareness that has spread via this challenge, and we're proud to add the names of our team to those who have gone before us.
 Amyotrophic lateral sclerosis (ALS), often referred to as "Lou Gehrig's Disease," is a progressive neurodegenerative disease that affects nerve cells in the brain and the spinal cord, eventually leading to total paralysis. It is a disease that strikes without regard for race, ethnicity, gender, or socioeconomic status. Symptoms generally present themselves between the ages of 40 and 75, with the majority after age 60, although it can occur at a younger age. There are multiple ways to manage the disease, but currently there is no cure.
We know this is a small thing, and we can't begin to imagine the challenges of a life lived with ALS, but we are honored to participate and show our support for the ALS Association.
Verifi has donated a total of $6,500 for all the executive management members that participated in the challenge. We now challenge are our friends at NMI!
Here goes…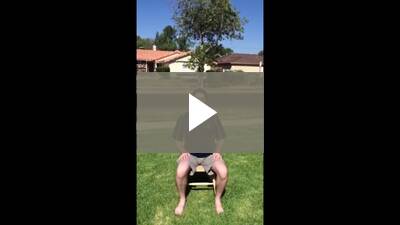 About Verifi
Verifi, an award-winning provider of end-to-end payment protection and management solutions, was founded in 2005 to help our clients effectively manage the payments challenges they face every day. Verifi helps merchants safely process payments, combat fraud, prevent and resolve costly chargebacks, as well as increase billings and keep loyal customers. Our best-in-breed solutions and white glove support are trusted by a wide range of industries from emerging companies to the Fortune 500. Headquartered in Los Angeles, California, we process more than $20 billion transactions annually and currently serve more than 12,000 accounts globally. For more information, visit:www.verifi.com.
# # #