The Importance of Building a Dispute Strategy
Success and longevity in e-commerce are driven by a solid payments strategy and strong customer service standards. Yet, the payments landscape is changing rapidly, which can make it difficult to navigate without a strategy. According to a recent study, in-store shopping has dipped 3% year-over-year, while online shopping has increased by 10% over that same period*.
Today's sellers need to maintain diversified payment channels – mobile sales, third-party facilitators, e-wallets, etc. – as well as work with multiple acquirers to deliver products and services to a broad and growing customer base. Great attention must also be placed on robust CRM systems and data security protocols to protect your business and your customers.
The evolution of card-present and card-not-present payments (CNP) continues to provide many conveniences for sellers and customers alike, but there is a downside. With the growth of e-commerce comes an increase in fraud and disputes, which can lead to revenue drain in many ways. In fact, CNP payments have risen by 29%, and disputes have risen by 27%**.
Establishing a viable payments strategy is essential to building your business. But how do you protect your revenue and brand equity from being sapped away by disputes? The writing is on the wall: It's time to build a complete dispute strategy.
What Is a Dispute Strategy and Why Does Your Business Need One?
While many sellers consider disputes as "the cost of doing business," they don't have to be accepted as the unsolvable problem that you just have to live with. Disputes can be reduced and prevented, as well as fought and won.
E-commerce has become familiar with consumers throughout global markets, but this is just one side of the coin. For businesses transitioning from brick-and-mortar to click-and-order, there may be an unexpected learning curve. Such businesses might have had a handle on managing disputes in physical shops and enterprises, but the CNP landscape can present challenges throughout the digital payments cycle that require greater attention on managing fraud and disputes.
What does a dispute strategy look like? It works in three active stages of the payment life cycle:
Authentication and pre-authorization
Post-authorization and pre-dispute
Disputes, chargebacks, analytics, and prevention
Featuring a dispute strategy in core business principles and operations fosters a healthier payments ecosystem – for sellers, acquirers, issuers, and all their customers. Inevitably, for the seller, implementing a dispute strategy translates to revenue optimization, and a better customer experience and business growth.
How to Build an Effective Dispute Strategy
The foundation of an effective dispute strategy can be composed of three pillars: Technology, Operations, and Analytics & Policy.
Technology – Use of a sophisticated CRM system can track customer purchasing behavior and collect vital information to identify customer activity throughout the transaction life cycle. At the payment gateway, intelligent screening tools can protect sellers from fraudsters and bad actors. Such tools include fraud filters informed by real-time fraud scoring, confirmed fraud data, 3DSecure protocols to authenticate customers, and account updating solutions to ensure continued service for card-on-file.
Post-transaction proactive communication of billing and delivery information includes the customer in the transaction lifecycle after they have purchased. It can ensure customer satisfaction, lead to self-resolution, and serve as compelling evidence for revenue recovery, should a dispute occur. Sellers should retain all communications, including sales confirmation emails, proof of customer acknowledgement of return policy and terms & conditions.
Further, data-sharing solutions can be used in the post-authorization stage to mitigate fraud and disputes. Issuers that can review seller data at the point of a customer transaction inquiry can prevent unwarranted disputes and ensure valid sales. In addition, providing digital receipts to customers through consumer banking apps can increase visibility and reduce instances of reported fraud and disputes.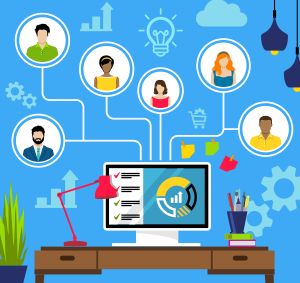 Operations – Sellers' internal operations and customer service teams should be aware of and understand rules imposed by card brands, returns/refunds policies, and customer service best practices to ensure viable sales. Internal operations – such as financial, sales, and analytics teams – must review findings in sales and returns data to understand the cause of disputes, such as true fraud, family/friendly fraud, and customer dissatisfaction relating to product/service availability and delivery. Collaboration among internal teams can improve customer service practices to ensure valid authentications and authorizations, as well as reduce instances of fraud and disputes.
Analytics & Policy – Legal, finance, sales operations, logistics, risk & shrinkage, and payments teams must analyze activity in collaboration to identify use cases to be communicated and implemented as best practices that can help reduce fraud and disputes.
Use Case Examples:
Family/Friendly Fraud – disputes resulting from purchases not recognized on the cardholder's account
Digital Downloads or Services – claims of non-receipt or non-use, defective performance
Product Returns – claims of defective items or non-receipt with no actual return ("digital shoplifting")
Implementing an Effective Dispute Strategy
Successfully preventing and resolving disputes, as well as recovering revenue otherwise lost to unwarranted disputes, can make or break a business. By setting up and practicing a strong dispute strategy – including transaction pre-authorization, post-authorization, and well-maintained data analytics – sellers can reduce fraud and disputes and ensure healthy revenue streams.
In our next blog, Stress-Testing Your Dispute Strategy, readers can learn more about how to implement an effective dispute strategy to optimize their revenue, grow their customer base, and streamline business operations.
To learn more about the state of digital payments today and building a complete dispute strategy, register for our upcoming webinar for insights from Verifi payments experts.
* Javelin – Optimizing Dispute Strategies (Oct 2020)
** VisaNet – August 2020