Inform

Your Risk and Dispute Strategy
Reduce Risk and Prevent Future Disputes
With Verifi's INFORM solution, sellers can leverage fraud and dispute data to reduce payment risk and stop potential future losses.


Sellers have access to all Visa fraud and dispute notifications to enhance business operations


Link Analysis
Fraud Modeling
Fraud Trending Analysis
How It Works
Eliminate the need for multiple TC40 data files by receiving all Visa dispute and fraud notifications through Verifi's INFORM solution.
Fraud Notice
WHAT IT IS: Receive all Visa confirmed fraud notifications (TC40) from a single source
HOW TO USE IT: track fraud rates, improve link analysis, modeling, and fraud analytics
Dispute Notice
WHAT IT IS: Receive all Visa fraud and non-fraud disputes from a single course
HOW TO USE IT: Identify operational and service changes to improve customer experience
Benefits of Verifi's INFORM Solution
Access a Global Network
Data leverages the Global Visa Network to source dispute and fraud notifications
Quicker Delivery
Dispute & fraud notifications are received up to 2 days quicker
than other sources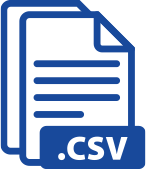 Flexible Formats
Files are CSV, allowing sellers to manipulate the data to suit their own models
Flexible options to receive notices through API, batch, or portal to suit your needs
Improve link analysis and fraud analytics
Enhance fraud detection, modeling, and manual review
Use fraud data to track trending fraud rate
The Dispute Management Process
Total Dispute Management solutions leverage Visa's network to provide protection from fraud and non-fraud disputes, increasing profits for payments stakeholders and enhancing customer experience. Verifi's INFORM solution enables sellers to receive notification of fraud and disputes to reduce risk and prevent future fraud.